---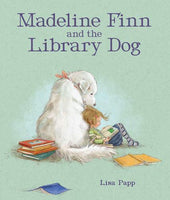 Brand New

Madeline Finn and the Library Dog by Lisa Papp (2016, Picture Book) NEW

Madeline Finn doesn't like to read out loud. She wants to do better so she can get a star sticker from her teacher. Can Bonnie the patient library dog help Madeline become a better reader?

Ships FAST 'N FREE from Lake Forest, California!